In order to aid other animals at the veterinary clinic in Bydgoszcz, Poland, in recovering, Radamenes, an excellent small black cat, went through hell and high water.
He started repaying the favor by loving, rubbing, and occasionally even washing those other animals who were recovering from their wounds and procedures after the veterinary clinic initially saved him from certain death.
Radamenes quickly became a local attraction, and people have started visiting him at the center to wish him good luck!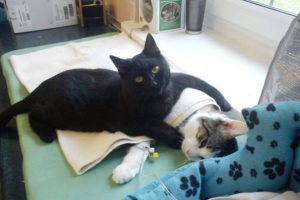 Because of how ill he was, those who brought him believed he would need to be put to death.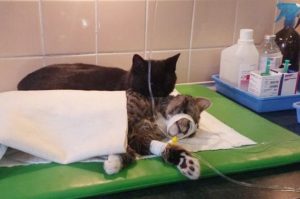 However, when the vets heard him purr, they decided to do their best to save him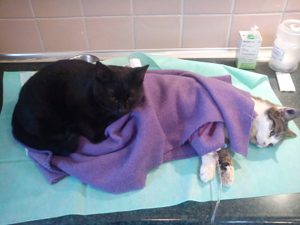 Once he was miraculously healed, everyone was surprised to see him start hugging and cleaning other animals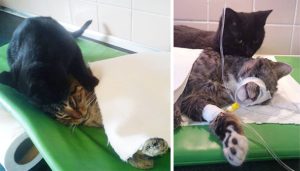 He seemed to be especially kind to animals that had undergone major procedures.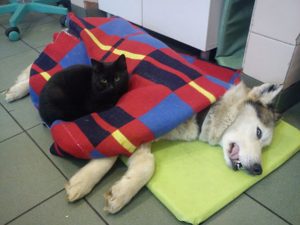 All of the vets at the shelter jokingly say he's a full-time nurse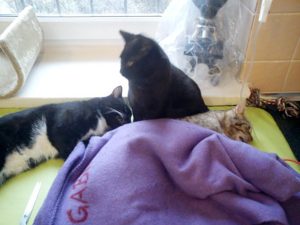 They refer to him as their official mascot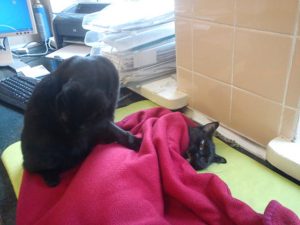 Just goes to illustrate how amazing cats are as animals!